On Monday June 25th, a thick layer of clouds rolled in which soon brought along some downpours and a really gloomy atmoshpere. But well, the time had come to dive into the newly started Jazoon conference, so lets have a closer look at the conference. Jazoons venue, the brand-new Sihlcity shopping mall, just off the city center to the southwest, is a top-quality place with boatloads of entertainment facilities, including a big move theather where the conference itself was hosted.
There we go! Come Monday, we got to the conference center in the late morning, just in time to have a peek at Ted Newards keynote on the future of programming languages (picture courtesy Moritz Petersen):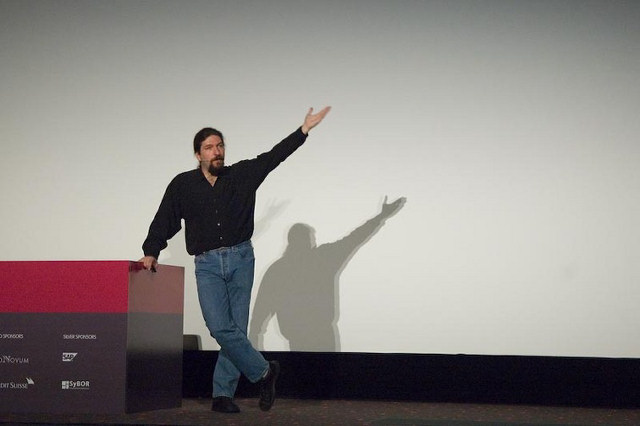 Then, I attended a very cool presentation by Nati Shalom of Gigaspaces: Space Based Architecture – Scalable as Google, Simple as Spring. For sure, GigaSpaces looks like a neat piece of software, I gotta check it out sooner or later.
Then came the Automated (J)Unit Testing software demo by the folks of Agitar Software. I had heard about that application from a local dealer in Italy, but up until then I hadnt had the opportunity to see it running in the flesh; so I really couldnt miss out on that one. Ill leave the details out, but my very humble opinion is that Agitator comes from a clever idea, so in theory it could be of much help to developers; however; there is a significant risk of spending a significant amount of time sorting out the meaningful test cases from the useless ones. Bottom line: if you are a test-based development expert, Agitator could come in handy, but if you are a rookie then youd better learn the hard way by writing your dedicated test cases yourself and leave Agitator for future use.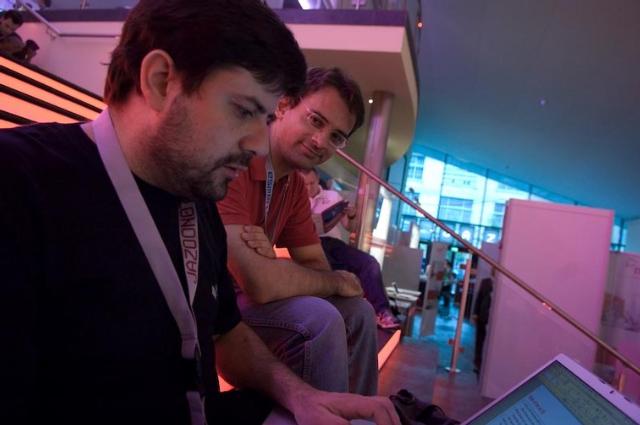 On Monday, Fabrizio and I stayed up till late (around 2 am in the morning) to fix a number of lousy problems with our application the application was scheduled Tuesday around noon, so we certainly wouldnt want to screw everything up!
Then, finally came the time for our show; we had been fighting against some stubborn yet trivial bugs until as late as half an hour before our turn, so I guess you can imagine we were really mixed up. But hey, we eventually made it and everything worked out fine ?. It was my first software demo ever an international-level conference, and in spite of some quirks (thank Murphy!) I can say I am quite satisfied with the outcome.
Here are a few shots of our demo (courtesy Moritz Petersen):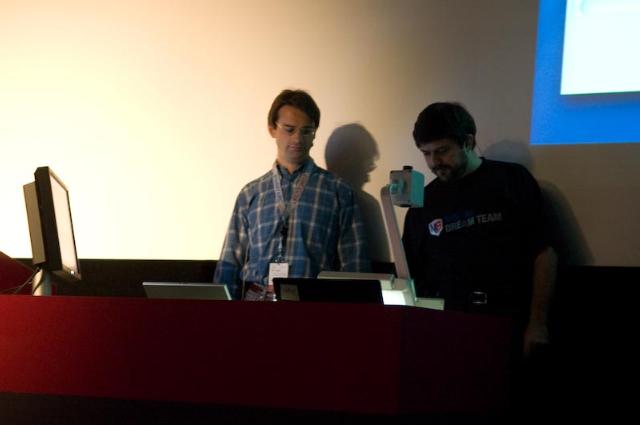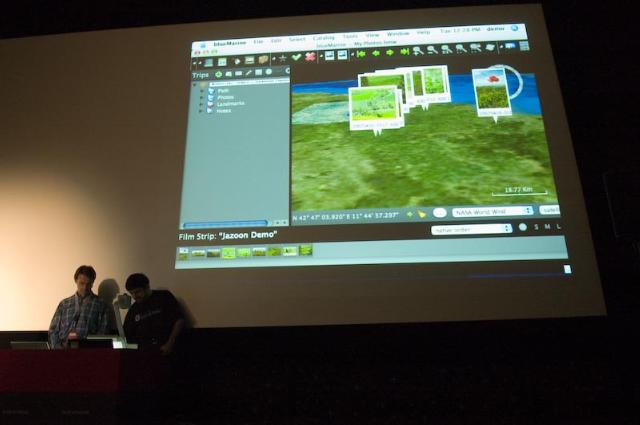 In the evening, I took part in the JUG leader meeting. It was really a great experience: JUG leaders from all over the world (Brazil, Italy, Russia, Czech Republic, USA, Switzerland), sharing their common views and opinions about leading user groups, coaching new one, and fostering collaboration among user groups; last but not least, an application by Felipe Gaucho is in the making to help standardize UG membership certification. I will surely make a full report for the next local JUG meeting!
A few pix from the JUG meeting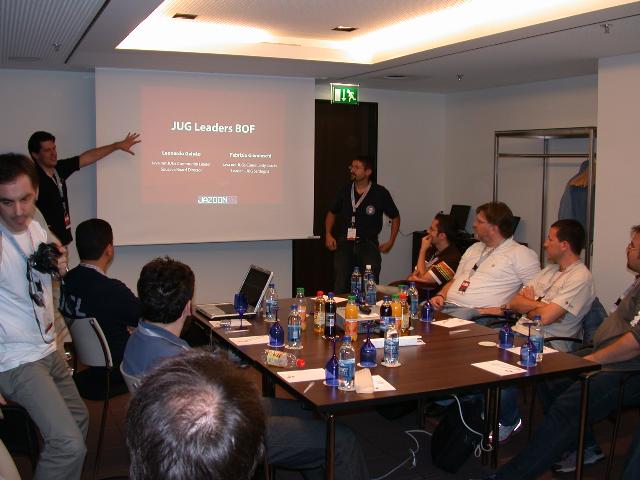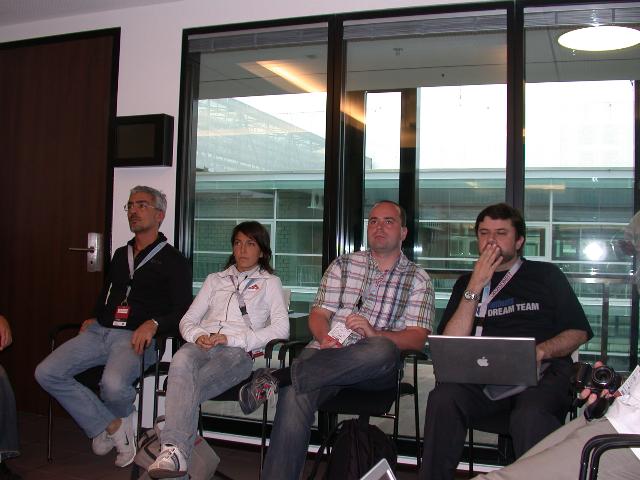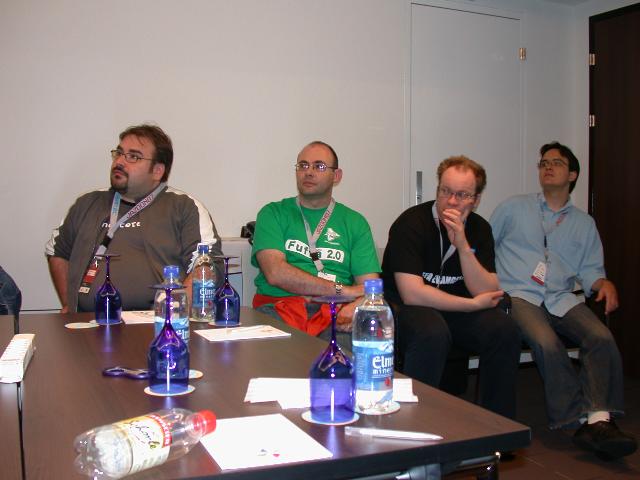 So somebody would ask: how come nothing went wrong? Not really a teeny weeny detail?? 🙂
Well yeah, as a matter of fact one did. Just after the JUG leader meeting, a BOF had been scheduled on starting off a unified community about Java imaging, together with Moritz Petersen. Sadly enough, nobody showed up for the event: however, I think the blame is to be put on the Jazoon organization committee, who scheduled the BOFs too late in the evening (20.30-22.00). This was also a problem with JavaPolis. For sure, European-based conferences should rethink their BOF arrangement policy.
We had had a long day, and we ended up in a restaurant stuffing ourselves with really yummy Swiss delicacies 🙂 🙂