Ok, I know: I should have written this post more than a month ago. But I've been very busy lately and I have to process my backlog of work, including new updates to this website. After all, they say better late than never
So, here we go: the 2008 edition of the Devoxx conference (formely JavaPolis: by the way, why the heck did Sun have this name changed?) was held (as usual) in Antwerp, Belgium, from December 10th to 12th, after the two-day Devoxx University.
This was my second time at Devoxx, after 2006 when I had managed to take part as a speaker (having held a BoF together with my ol' pal Fabrizio Giudici).
First off, I must say that my trip from Milan to Brussels in the wee hours of December 10 turned out to be quite adventurous. The weather was really awful: it had been snowing all night long, and of course the snowplows were not working yet. My flight was scheduled for takeoff at 6.30 AM, so I had no chance but to (carefully!) drive for more than an hour under an intense snowstorm from my place to the airport. They checked us in, but of course the snow greatly slowed down all operations: after de-icing, we finally managed to take off more than two hours late. For this reason, I arrived at the conference at about midday, thus missing the whole morning keynote.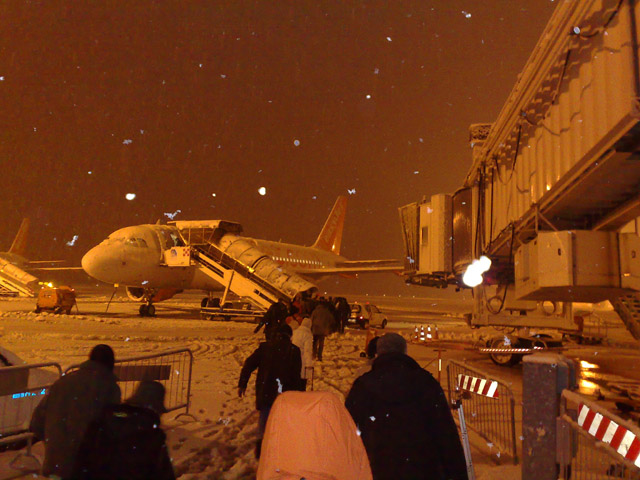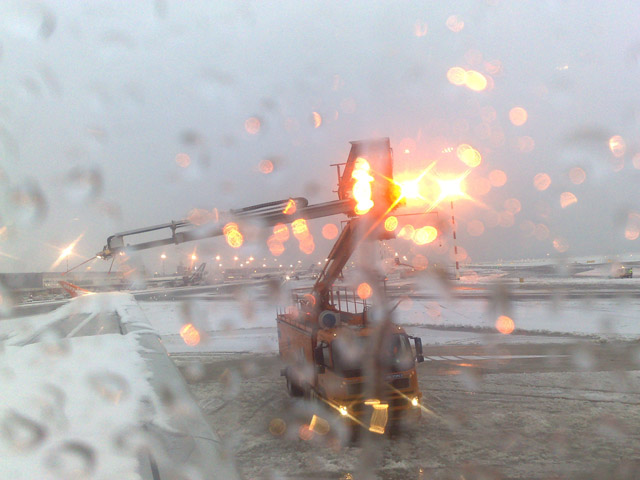 Contrary to many other participants, I hadnt had enough time to check out the conference schedule and choose my preferred presentations. Rather, I got the program directly at the registration desk that I would use for a daily selection according to the topics and the (known) quality of the speakers. So, to sum up, my a posteriori schedule ended up as the following:
December 10:
B. Goetz, From Concurrent to Parallel
M. Chotin & C. Haase, Future of Rich Internet Applications
M. Keith, Whats new in JPA 2.0
Poutsma & Arendsen, Whats new in Spring 3.0
December 11:
J. Block: Effective Java Reloaded (Keynote)
M. Reinhold: The Modular Java Platform (Keynote)
I. Jacobson: Be Smart!
J. Marinacci: JavaFX
Cohen: How do we test this stuff?
V. Bergmann: Hibernate Performance Tuning
December 12 (conference ended by lunch time):
Cumps: Agile at Enterprise Level
B. Leonard: Developing Beyond Localhost
As you can see, my schedule reflects my current orientation which kind of leans more towards the server side of things. Of course, one can never expect conference presentations to be very detailed: if real-world experience and in-depth analysis are what youre after, then youd better turn to dedicated courses or seminars. But these conferences remain an invaluable resource to share experience and always keep up-to-date with the fast-pacing world of computing: and in any case, you can always come across some very juicy tidbits.
Among the twelve speeches I followed, Id say that four or five really stood out for their quality. I especially liked B. Goetzs and J. Blocks ones: the latter got me hooked on his book Effective Java, which I bought right away. Then comes I. Jacobsons with a very interesting presentation on management of complex software projects: its always a pleasure to enjoy his wit and huge experience. And, finally, I think it is worth mentioning V. Bergmanns and B. Leonards bits, on Hibernate optimization and remote development and virtualization respectively.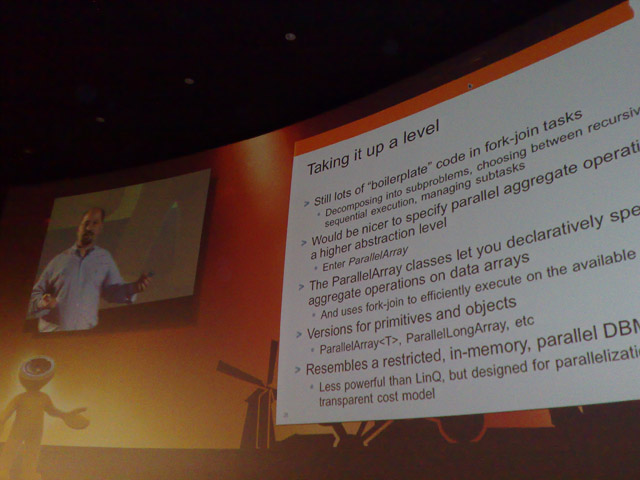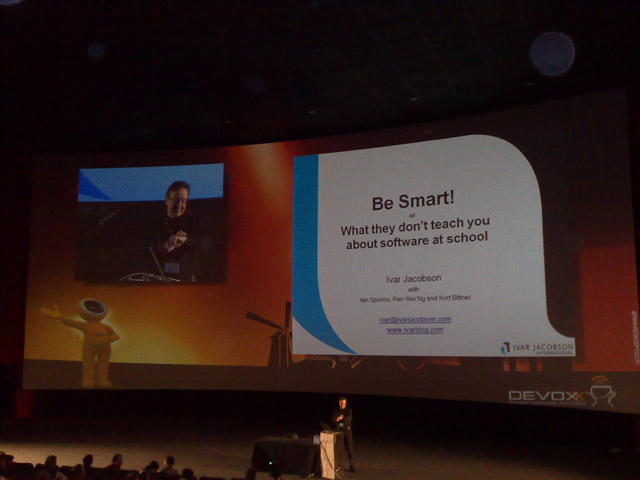 As I said before, these conferences bring together many experts in several fields (developers, architects, managers, technology experts, you name it) and this gives you the opportunity to share your views, impressions and experiences. This is also the case with JUG leaders, who met in a BoF (which I took part in as a simple listener) together with some Sun representatives: my impression is that, despite the activity and enthusiasm of many local associations, for sure this is not a good moment for the whole Java community, partly because of the problems Sun itself is currently faced with.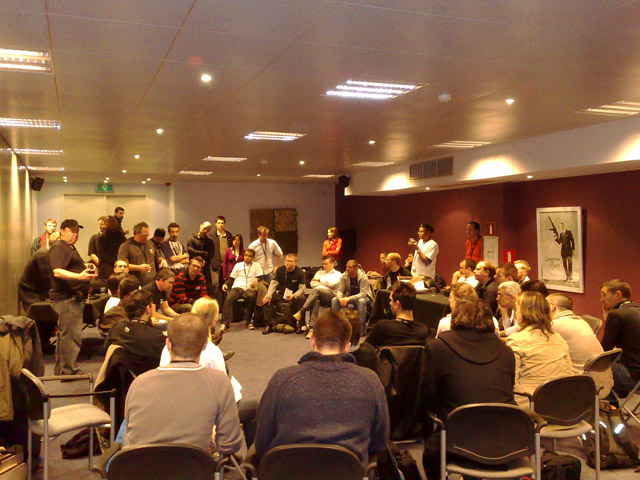 All in all, I think the 2008 edition of Devoxx was really interesting and, despite the ongoing crisis, the overall turnout and the level of presentations probably make it the most important Java-related conference in the Old World. And, plus, I think BeJUGs organization of the conference was top-notch as usual: for example, this year the conference attendance to all the various keynotes and presentations was tracked by the RFID embedded in all the conference passes.